Posted by Melissa | February 20, 2015
When the crypt doors creak, and the tombstones quake
Spooks come out for a swinging wake
Happy haunts materialize
And begin to vocalize
Grim Grinning Ghosts come out to socialize!!
I had this kit in mind for a Halloween release last year, but with me being so sick I never managed to make that into a reality. I was going to put it off until halloween this year but I figured if a spooky time can be had all year 'round in the Magic Kingdom… then what's stopping me from releasing it now! I present to you Ghost Host: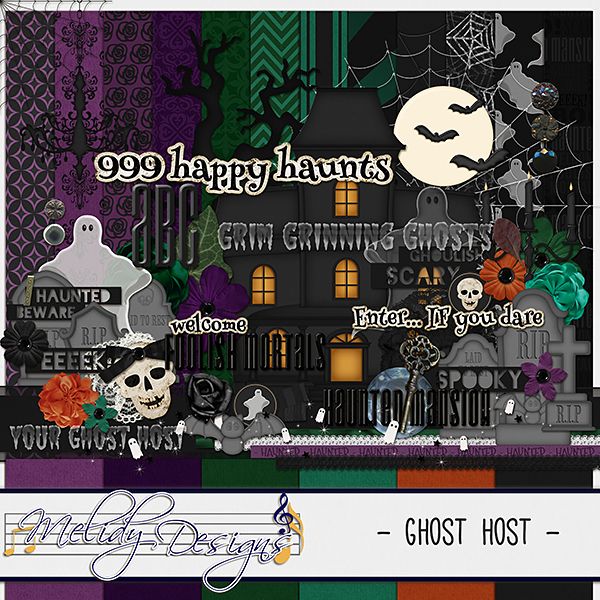 I think it's pretty obvious that a rather famous mansion was the inspiration behind this kit was, but with 12 patterned papers, 6 solids, and over 70 elements it can also be used for a host of other things, including halloween layouts, haunted houses, horror nights or even just scary movie nights at home.
Ready for some inspiration using Ghost Host? Here's what I scarpped:
and check out my CT's beautiful pages:
Before I get to your freebie I just wanted to mention the weekly challenge going on at Mousescrappers, if you complete a page following Jlynn's instructions you'll receive these co-ordinating journal cards! Click on the image to find out more information!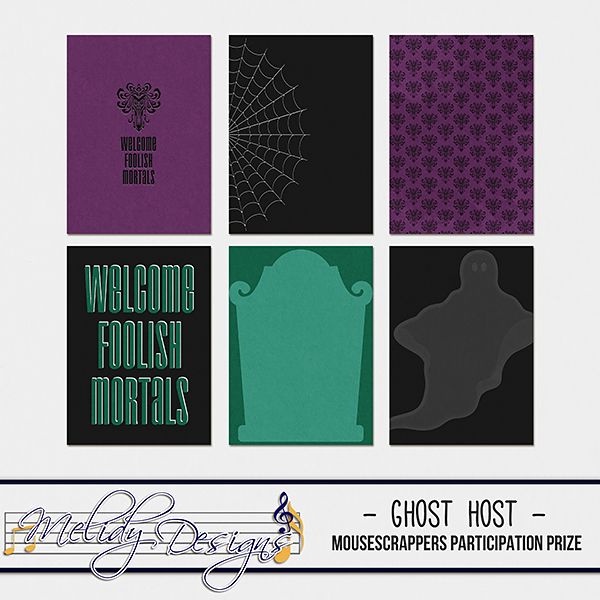 And if you stuck with me through all of that you deserve a reward, here is the freebie for this release, a few co-ordinating word arts: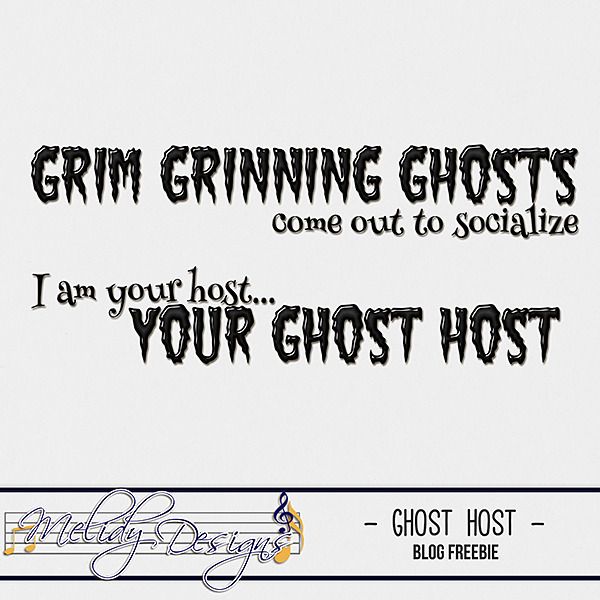 Be sure to check the newsletter and my Facebook page for more fun freebies! And lastly the randomly selected winner of the sneak peek giveaway was Jamie Austin! Contact me at melidydesigns@gmail.com to recieve your prize. For the rest of you be sure to check the newsletter to see if your the other lucky winner!
Thats all from me for today, have a magical weekend!